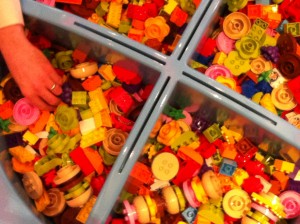 LEGO DUPLO : WORLD OF PLAY EVENT 28TH MARCH WINDSOR
A three hour play session in a room full of 18-months-to-5-year-olds sounds like it should have the staunchest yummy-mummy heading to the unlimited free coffee within minutes of kick off.
Maybe it was the luck of the acoustics or just the variety and volume of the LEGO DUPLO that was available, but the whole event seemed to pass without the usual mêlée of loud parental refereeing, referrals to the naughty step, and the blatant bribery that seem to accompany many such play dates.
On the contrary there seemed to be new friendships struck and even the joining of forces with the older delegates, developing their plots in the age old battle between princesses and pirates. The mid-age ranges took to competing in earnest to build the tallest and most colourful ice cream stacks. Joint enterprise produced some towers which looked to defy the laws of physics whose eventual toppling and destruction produced much excitement.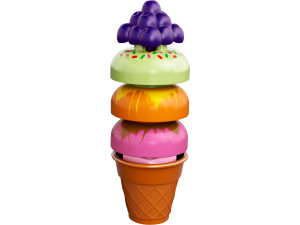 The younger of the eventers seemed to favour the travel and crash opportunities offered by anything with wheels. The eclectic styling of the vehicles together with methods of obtaining that "must have" block once spotted was reminiscent of the "Wacky Races" employing everything from charm to the Machiavellian.
Interestingly even the very youngest accompanying siblings seemed to join in the day by using the blocks to work on their suck throw cry retrieve, parent training programme. Its often said that much of modern day playtime with our children is dominated by electronic devices and over stimulation, however I managed with only a single caffeine hit and the smart phone stayed in the handbag…..happy days, and a happy daughter.
It would seem that in offering a world of play, LEGO DUPLO toys simulate creativity, encourage role play and conversation, and help towards developing motor skills in pre-school boys and girls aged 18 months to 5 years. The colourful safe and sturdy
LEGO DUPLO is designed for small hands and big imaginations.
Disclosure: Compensation was provided by LEGO via Glam Media.
The opinions expressed herein are those of the author and are not indicative or the opinions or positions of LEGO.